Run rich media advertising campaigns on desktop and mobile with targeting settings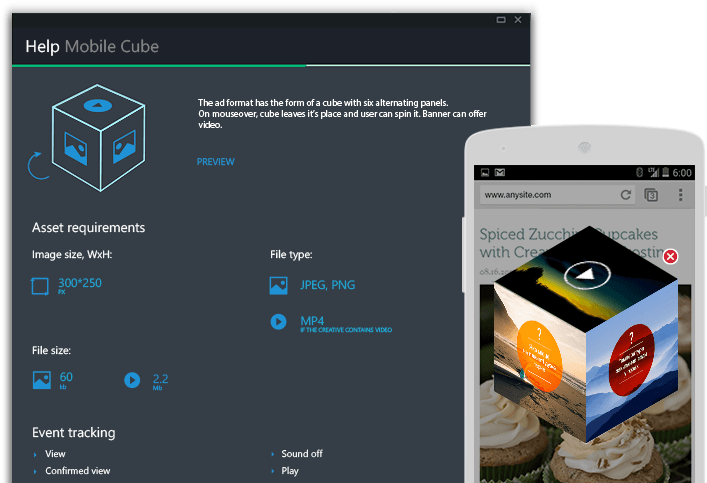 Non-standard rich media ad format library
Upload ad creatives using suitable HTML5 templates from our rich media gallery for correct delivery in all browsers, and collect statistics on user interactions with ads.
Customizable rich media creatives
Previewable on the demo-page
Most in-demand Rich-media formats: Banderol, Video Box and others
Interstitial and expandable rich media formats


ContentRoll 650x250


FullScreen Roll


FullScreen

PauseRoll

PostRoll









PreRoll
Wide range of targeting options
Estimation, forecasting and analysis of campaign performance and ad delivery through our rich media ad server
Include and Exclude cities, regions, countries.
Deliver rich media banners on pages meeting URL rules.
Set limits on frequency capping and delivery distribution of the profile.
Targeting on defined operational systems and devices.
Deliver ads using DMP (data about visitors and their devices).
Block undesirable advertisers or creatives.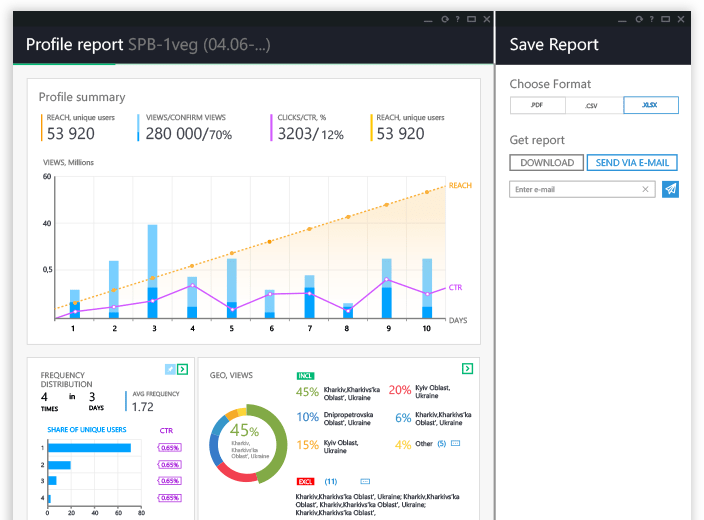 Real-time statistics:
100+ metrics and data sets
Confirmed views and user interactions with display ads
Event tracking of each creative
Unlimited period of
data storage
Start using display adserver now
LEARN MORE ABOUT OUR AD SERVER FORMATS